THE CAVE - The ultimate trip to the stars
CINEMA - THE CAVE
The Cave is a private cinema located at the heart of The Den that recreates a sophisticated living room experience. Packaged with casual ultra-comfortable options, You can either laze around or enjoy a stimulating movie-watching experience at your own convenience.


Enjoy the movie
THE STUDIO - For the real fitness experience
THE STUDIO
Equipped with top of the line fitness gear needed for a complete workout, The Studio has been especially designed with panache. Continue with your fitness regime even when away from home and release those endorphins for a happier state of mind. Tone, run, pump weights or just unravel after a stressful day; there is no better place to stay motivated than a happy gym.


Keep fit easily during your stay
THE POOLSIDE - Make a Splash
THE POOLSIDE
Our state of the art open air infinity swimming pool is perfect for a relaxed swim. Swim laps or simply relax with your family and friends in the water. With beautiful landscaped surroundings, it is also the quintessential space for reading a book and unwind in a gazebo. Bengaluru has the ideal weather for spending time outdoors and what better way to enjoy it than by the pool!


Luxurious pool waiting for you to dive in
THE SANCTUARY - Escape and unwind
THE SANCTUARY
Designed to relax and revitalize the entire body, The Sanctuary, our signature spa helps to relieve the stress of the body and restore your vital energy, while resetting the inner balance. You can either choose the single or couple treatment room for therapeutic massages and aroma therapy. With an open lush relaxation area, this is the best place to unwind


Spa and treatments for body and soul
THE PLAY HOUSE - Games for everyone
THE PLAY HOUSE
A good game rejuvenates a tired mind. The Den's Play House is the perfect place for the sport-savvy where you can enjoy. Unwind after a long day and try your hands at the digital table top, hit a few balls at the pool table and press some buttons on the latest console.


Play, chill and have fun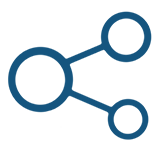 CONNECT
Complimentary Internet access in rooms & public areas
Smart TV equipped with media hub & 24 hr news networks
Direct phone line available on request
In-room electronic safe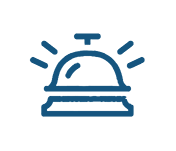 SERVICES
Cars available on request.
Laundry and Dry Cleaning. Express service available. 
Valet parking services
Personal butler service
Concierge Email: concierge.blr@denhotels.com
 


ENJOY
Mini Bar 
Business Lounge
Tour Booking : guide & Itinerary is available on request
24-Hour Room Service dinning.
The Sanctuary Spa 0800 to 2200 Hours
Salon
 


At your service
Enjoy your stay
MEET AT THE DEN
Whatever the occasion, The Den has a venue ready for you. From formal boardroom meetings, conferences or presentations to fun family gatherings and celebrations, our simple elegance empowers every event to perfectly capture your ultimate vision.
Equipped with the latest AV technology, high speed internet and luxurious furnishings, The Den meeting rooms are the perfect setting for your business gatherings. From brainstorming sessions to formal boardroom meetings, host your productive meeting in one of our meeting venues for maximum success.

A venue suitable for all your needs